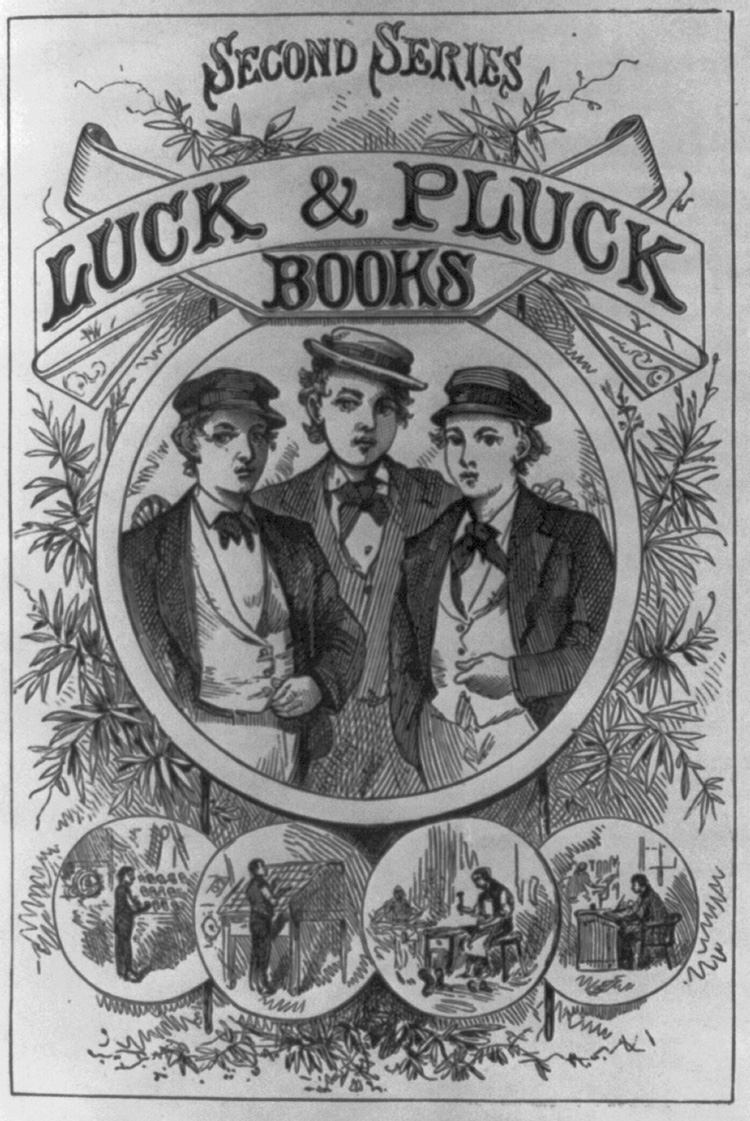 For Thursday, we'll meet in the computer lab (HUM 401) to experiment with not reading  Horatio Alger (or any author).
To prepare for not-reading:
first, open up a document or grab a pad and pen to take notes on each step in our not-reading.  You should also save interesting Voyant results and Ngram views.
check out the Wikipedia page on Alger so you can get some sense of who he is and what his books are like.
head over to gutenberg.org and download the text file for one of Alger's novels. (I've already started on 

The Train Boy

– – so you'll have to choose a different novel.)
clean up the text file by eliminating all of the gutenberg.org headers and footers and extraneous text, such as publication or publisher info, ads, etc.
upload your clean text as a .txt file to our shared Alger folder on Google and to Voyant Tools.
analyze the Alger text with as many Voyant tools as you can.  Keep notes on what you discover.  Since we already know something about Alger from Wikipedia, try to use this information to locate patterns in the novel.
next, download/upload all of the texts in our Alger folder to Voyant Tools.  Test your patterns against this larger corpus.
finally, explore the wider contexts for these patterns through Google's Ngram Viewer.
When you've finished not-reading your Alger novel, write a reflective blog post that answers a couple of questions as fully as possible: what did you learn about your novel through your distant reading? what did you learn about distant (and/or close) reading by not-reading Alger?  Use images and charts from your Voyant/Ngram analyses to illustrate your insights.